RelayRoute Vinyl Lines, Symbols & Disks
Unlike paint or resin, the RelayRoute range of Vinyl Graphics including Lines, Symbols, Alpha Numerics and Discs are a fast and effective solution.
This tough and durable PVC floor marking system can be instantly installed in one application with no curing or waiting time.
RelayRoute has been designed for use with heavy weight traffic and is ideal for warehousing, factory environments, mezzanine floors and all areas where pedestrian safety is paramount.
RelayRoute can also produce bespoke disks and symbols. Call us for more information.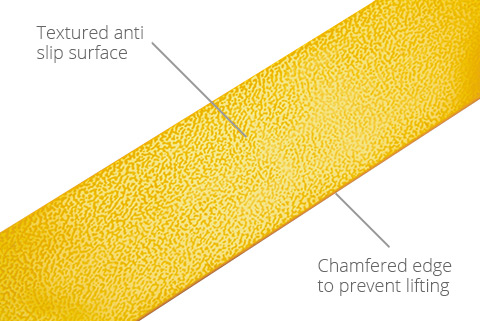 Available Colours